At Bluechip Technologies, we provide a variety of Building Automation solutions with intelligent, world-class technology which connects all your HVAC, Electrical, Plumbing and Security systems in to a single platform, enabling them to communicate and allowing you to make smarter, energy efficient decisions while enhancing your comfort, safety and productivity.
With the technology to integrate various third party systems, Bluechip Technologies is pioneer in providing custom integration solutions with a possibility of integrating various industry standard protocols like Modbus, LonWorks, KNX/EIB, M-Bus, OPC, SNMP, ODBC, XML etc., in to BACnet which is a standard communication protocol for the Building Management Systems developed by ASHRAE.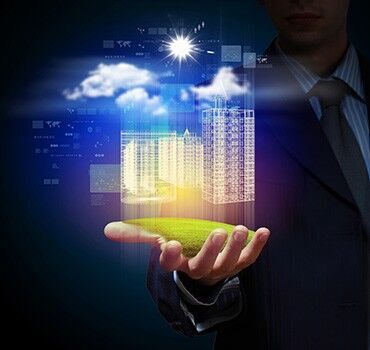 With our experienced and skilled engineers; technicians, we offer a variety of services from Engineering, Drawings preparation, Cable Pulling, Equipment Installation, Termination, Testing, Commissioning etc., for the BMS system.
We Design,Engineer,Install,Test & Commission of the Building Management System that Control & Monitor Buildings HVAC,Electrical,Plumping & Security Systems
Bluechip having a skilled installation team for ELV/BMS systems, the team had a great experience in cable pulling, cable tagging/termination at filed & panel side as per the approved drawings. Panel installation, field device installation as per the approved shop drawings. Also,we can extend our support for the inspection approval on the installed equipment's from the customer/consultant.
We have a professional engineers who can directly involve in all inspections to obtain approvals from customer/consultant if required.